Post by tommk3 on Aug 26, 2018 1:49:28 GMT
Hello everyone, my name is Tom and I have been a chopper rider/owner since the Mk3 was launched back in 04. I remember my uncle showing me pictures and telling me about the red mk2 he had when he was a kid back in the mid 70s and when I found out that Raleigh was bringing the chopper back I begged my mom to get me one for Christmas!
And so on Christmas day 2004, I got my very own red chopper and I loved it! I was the only kid in my school and probably my area that had one, all my friends had to make do with boring mountain bikes and BMXs. I kept the chopper running until I was about 15, when I got a bit frustrated with only having 3 gears and I ended up with a second hand black Peugeot Rad Formula mountain bike given to me by my uncle, so the chopper was retired to the shed where it sat for a while.
Now I'm 24 and this summer I decided that I needed to have the chopper back in my life, so I decided to take it all apart, replace what needed to be replaced, restore what I could get away with re-using (not a lot!) And get it back out on the streets.
The frame was pretty dinged up with a lot of chips and scratches so I decided to re paint it. I could have just re painted in red, but that just seemed to obvious, so I was inspired by one of my favourite cars of all time, the Singer Porsche 911 to go for a dull grey with orange decals.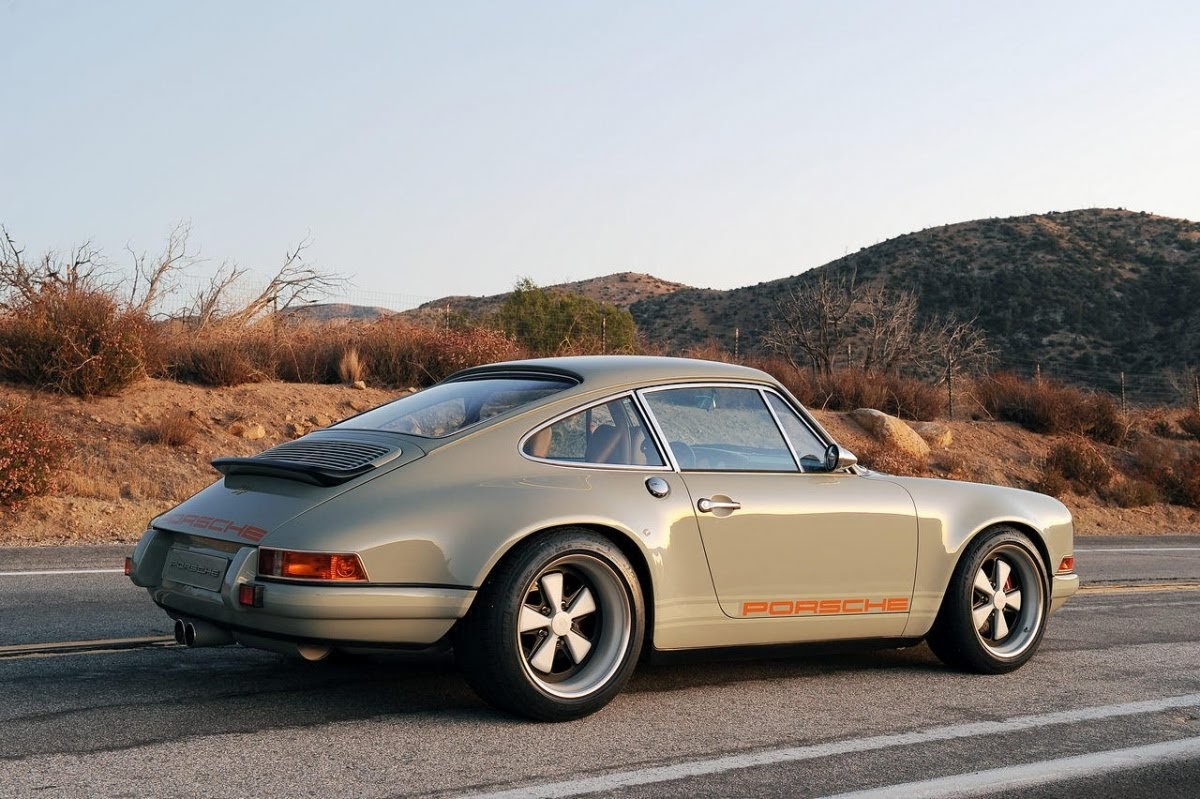 I found a Rustoleum rattle can spray paint in a colour called Pebble Grey which was spot on for what I wanted. After prep and primer, two 500ml cans worth of pebble grey had been sprayed on to the frame, fork & chain guard over the course of a week, it was then time for the orange mk2 chopper decals bought from eBay to be applied and then it really started to take shape.
One problem I encountered during this restoration was the tyres, which I'm sure you guys know the front redlines are bloody difficult to get hold of with sellers on eBay asking insane amounts for them. So I decided to look for alternatives and found the perfect tyres for my build; Continental ride tour reflex. They look fantastic and are available in 16in for the front and 20 in for the rear. Also they have the extra puncture protection belt, which is great for me as there is broken glass around every corner these days!
Unfortunately I didn't take any photos during the build but here is some pics of the finished article!